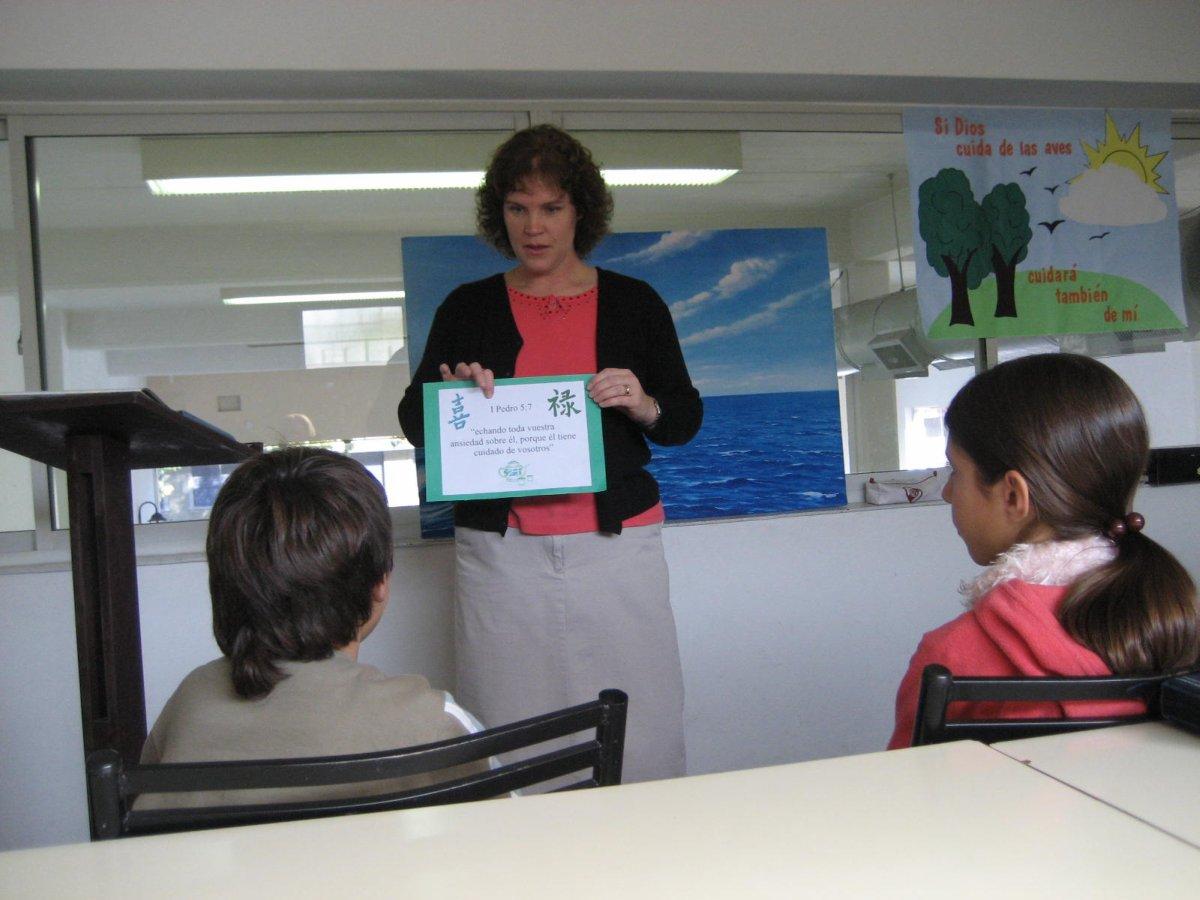 Hello. I'm Sandy Todd and here I am teaching Sunday School which is one of my favorite things in the ministry. When we started our ministry in Argentina, Sunday School consisted of our two children in the kitchen of our house. Now, after over 16 years of teaching we have seen many children come through the doors of our rented buildings making professions of faith, getting baptized, making life decisions, and learning more about the Word of God.

I also have a ministry with the ladies of the church. Our goal is to reach other women with the Gospel. We plan to implement several projects that will allow us to have more contact with our church neighbors. Please pray that the Lord will bless our efforts.
Now that we are finally in our own building we are all excited about the new possibilities and the new people with whom we will be able to share the Gospel of Christ.